"Sharing New Opportunities•Cooperation wins the Future"-Lvjie appeared at the 2023RCEP Regional Food Expo
---
On June 2nd, the 2023RCEP Regional Food Industry (Yantai) Expo, hosted by the Yantai Municipal Bureau of Commerce, opened grandly at Yantai International Expo Center.Thousands of companies from more than 10 countries and regions, as well as more than 20 provinces and cities in China, more than 10,000 characteristic products are happy to lift the "red hijab".During the meeting, a number of seminars and seminars on product technology, industry policies, and industry trends were also organized, which not only empowered the food and vegetable industry, but also established a friendly exchange and cooperation platform for exhibitors.Thus promoting a virtuous circle of the entire industry.
The theme of this year's "RCEP Food Expo" is "Sharing New Opportunities•Cooperation wins the Future".Lvjie, as a leading enterprise in Yantai's agricultural products deep processing industry, appeared at this exhibition.
The exhibition hall at the conference was full of popularity, attracting a large number of tourists to experience it. During the period, user feedback on the taste of the product was generally good.Of course, the significance of Lvjie's participation in this exhibition is not only to showcase the products themselves, but to build a comprehensive fruit vinegar beverage experience platform for users.It has also established an industry benchmark for healthy drinks in the new era of "0 sugar, 0 fat, and 0 additives".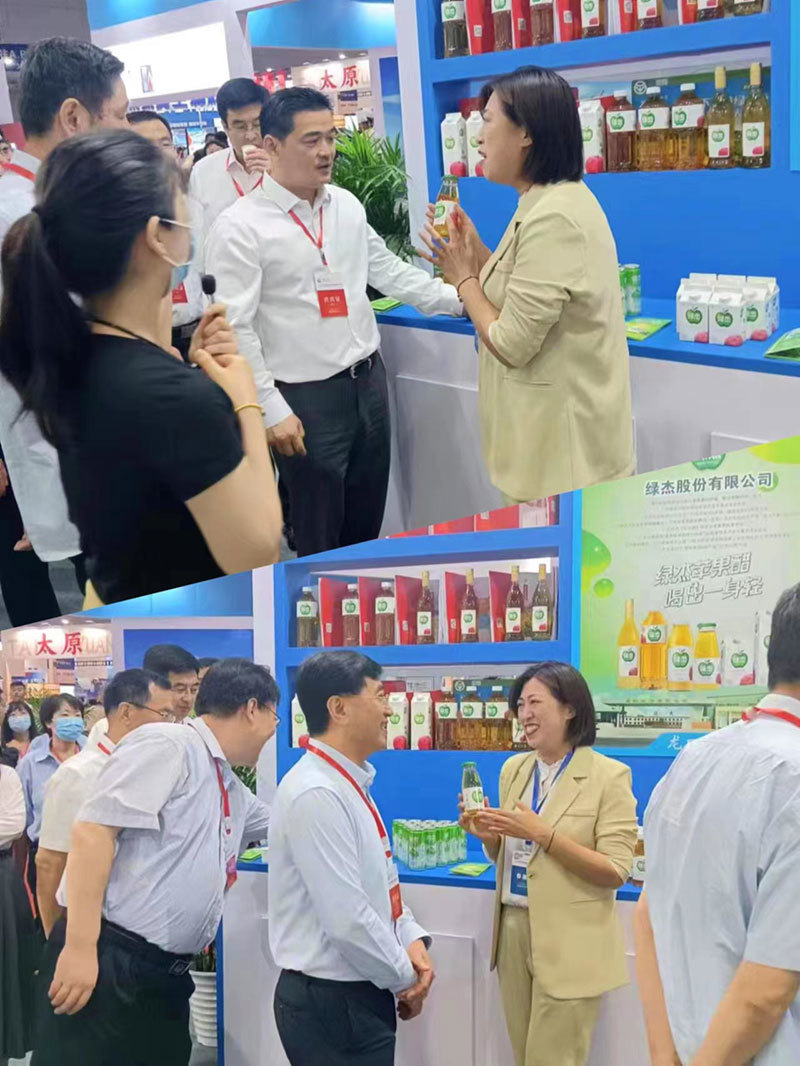 During the period, the participating government leaders not only affirmed the quality of the company's products, but also expressed their full recognition of the young and green health concept advocated by Lvjie.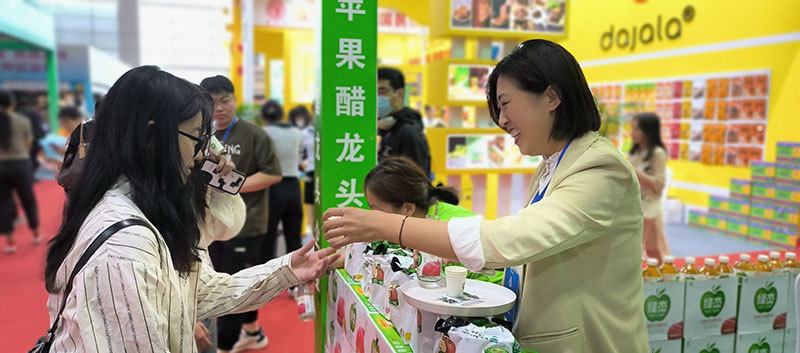 The exhibition organized by the government at the "door of the house" not only allows companies to showcase their own image and products, but also attracts more customers and partners.It has also expanded the company's market and customers from the sales side.While promoting enterprises to understand the latest developments in the industry, it also improves the exposure and reputation of enterprises.In the future, Lvjie will continue to uphold the ethics and awareness of being a leading fruit vinegar enterprise, forge ahead and innovate to create brilliance.