"Agricultural machinery roars and shows off its skills"-China's agricultural machinery exhibition, showing off the charm of science and technology!
---
In April Zhengfangfei, on April 21, 2023, the first national apple production input on-site observation meeting and Modern orchard production Technology and Equipment Forum kicked off at the apple planting Base of Longkou Lvjie Ecological Agriculture Development Co., Ltd. The event was co-sponsored by the China Agricultural Machinery Circulation Association, the School of Mechanical and Electronic Engineering of Shandong Agricultural University, the Shandong Academy of Agricultural Machinery Science, and the Yantai Municipal Bureau of Agriculture and Rural Affairs.During the event, more than 50 agricultural machinery and agricultural-funded enterprises from all over the country participated in the exhibition, bringing planting machinery, fertilization machinery, picking platforms, lawn mowers, medicine machines, flight defense and other advanced equipment at home and abroad.
Click on the video below to watch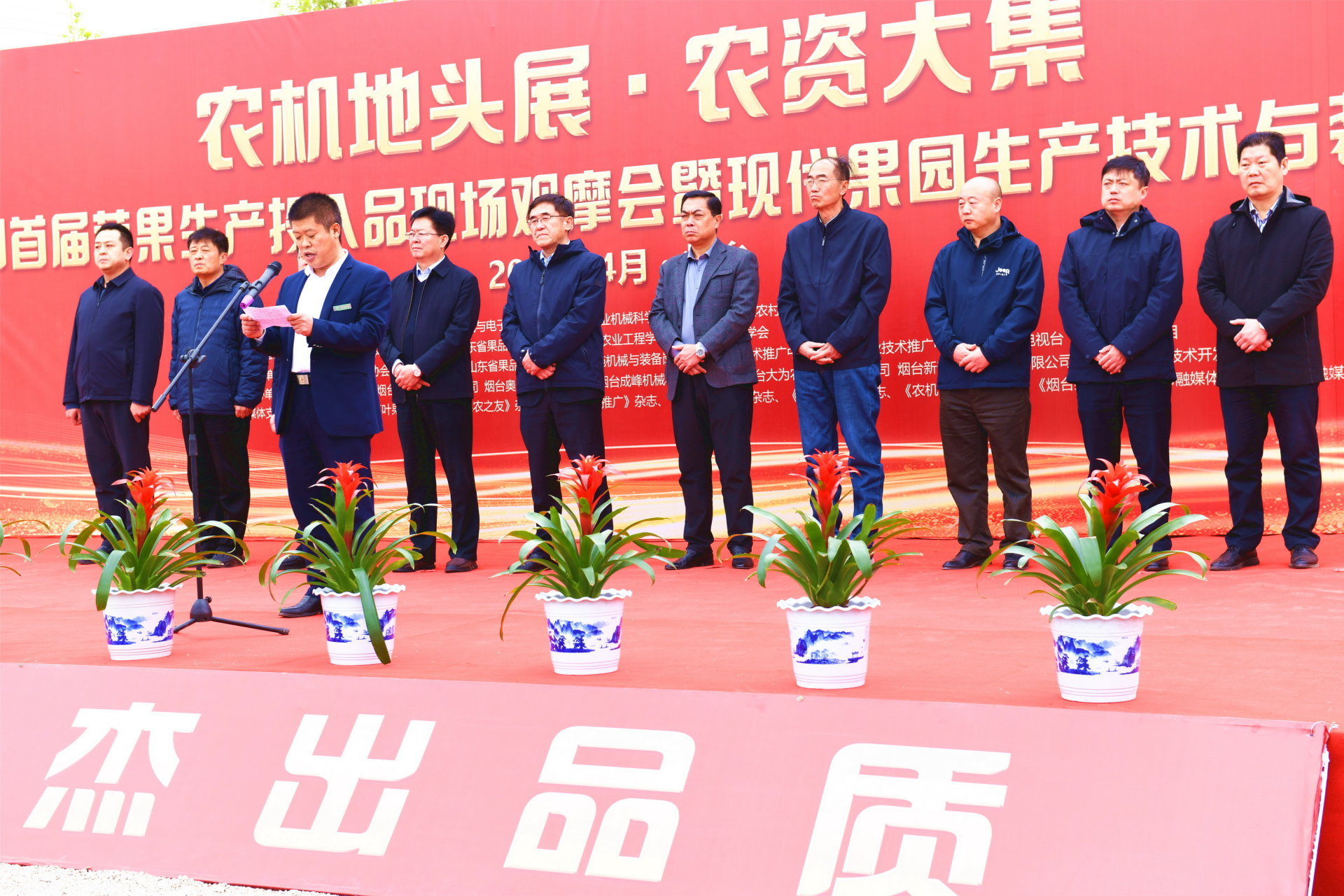 At this conference, a strategic cooperation framework agreement was signed, Yantai Orchard Machinery Research Institute was established, and Lvjie Ecological Agriculture Co., Ltd. was established as a "demonstration base for agricultural Machinery industry, university, Research and promotion of apples".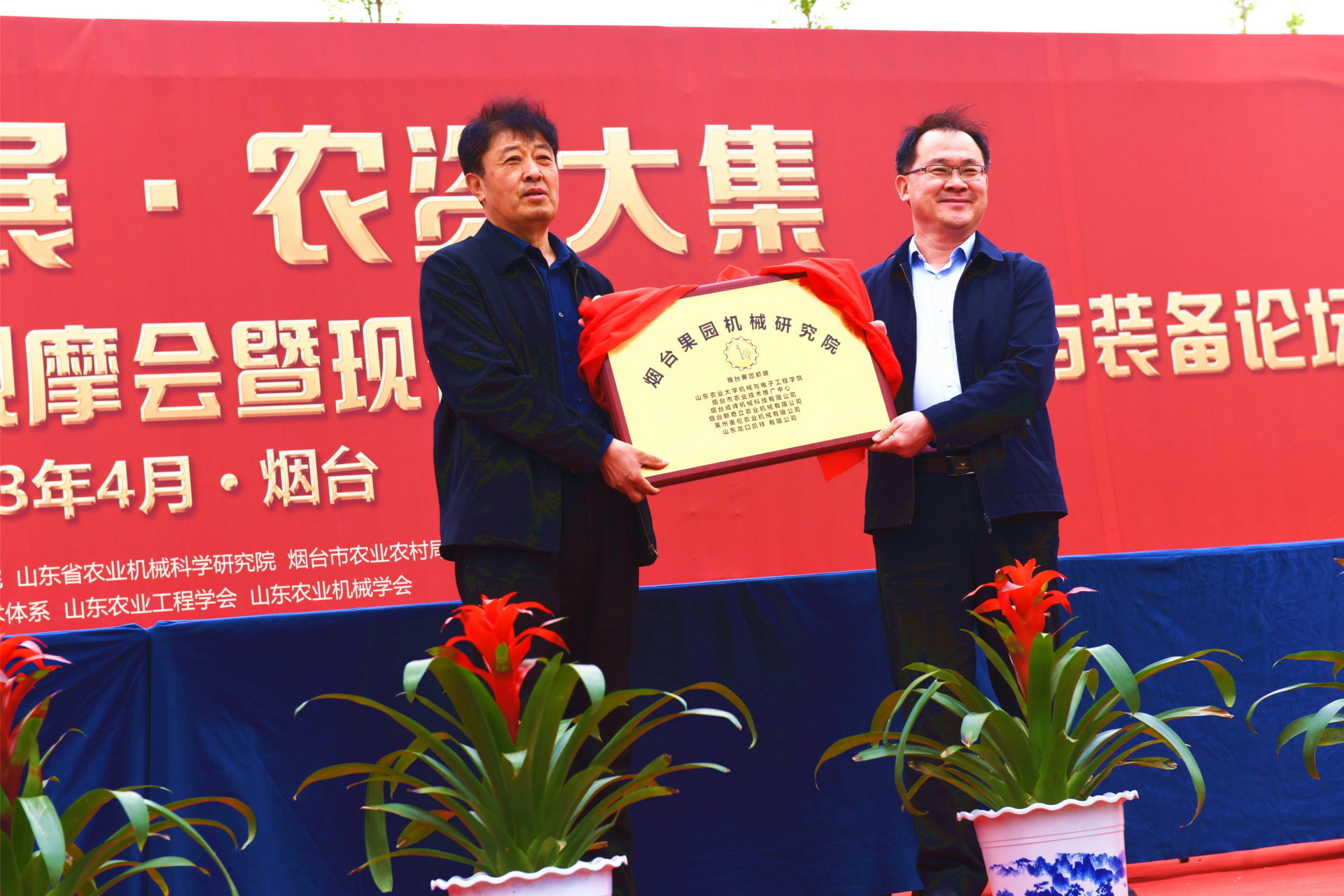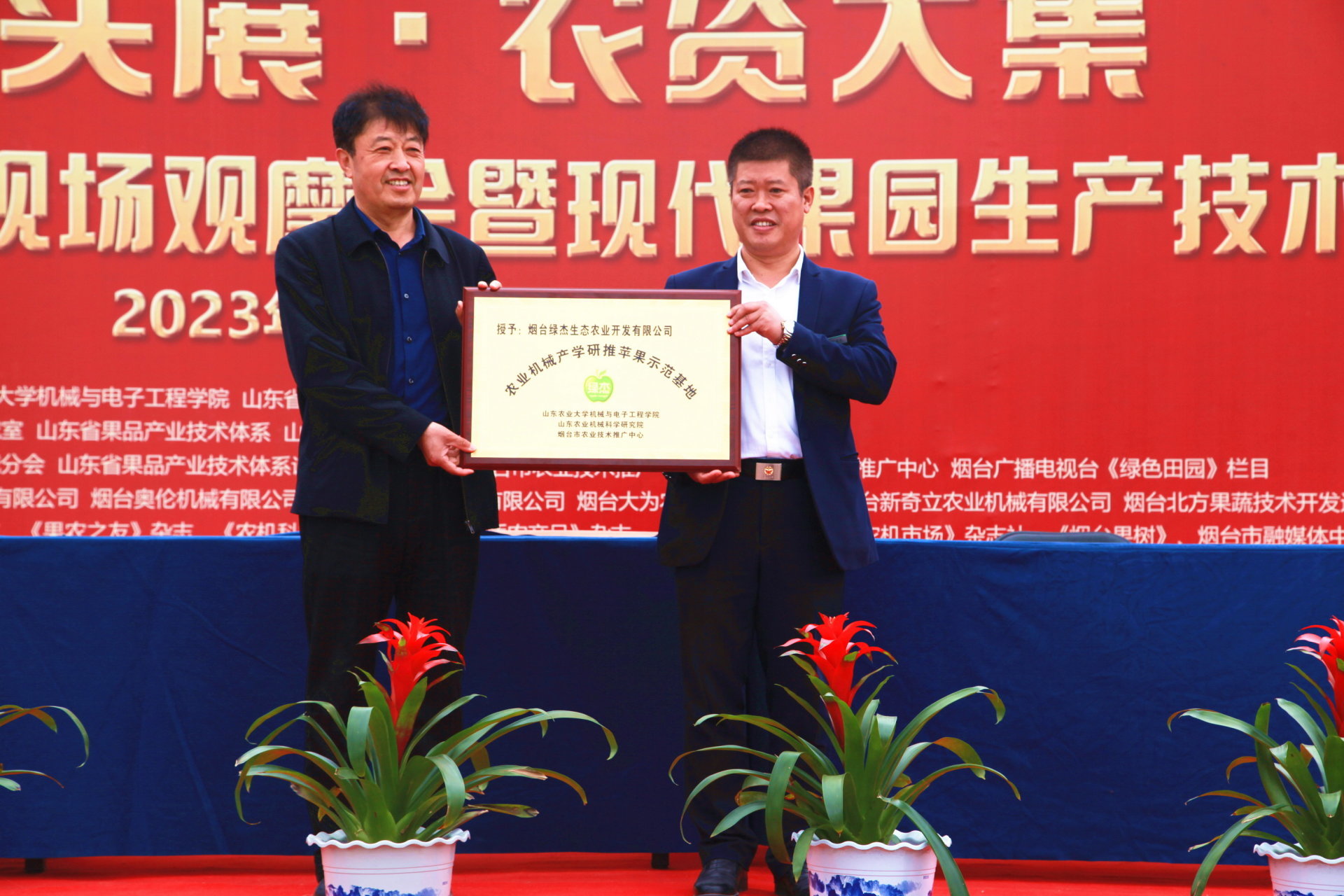 After the opening ceremony, the Green Pastoral column group of Yantai Rongmedia led the participants into the ground exhibition area together. By taking a step, introducing a machine, and walking all the way, they will take you through the form of the agricultural machinery exhibition and fully explain the participating products. Through live broadcast, Yantai Rongmedia will let more fruit farmers feel the charm of the agricultural machinery Exhibition and the shock it brings them, and hope that through the explanations of the participating companies, they can liberate the labor force, improve the ability of fruit farmers to operate, and then increase production, which lives up to the original intention of this event.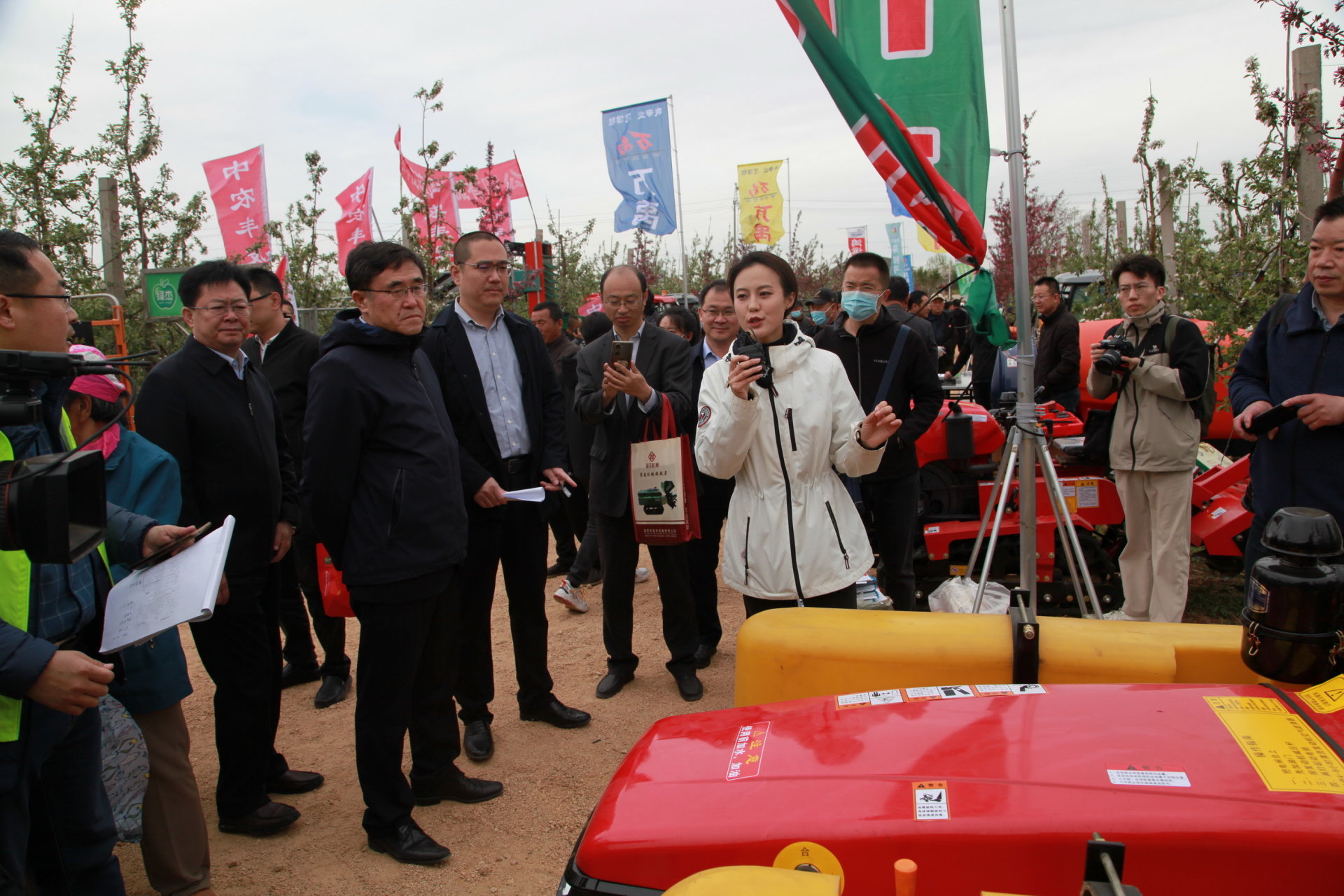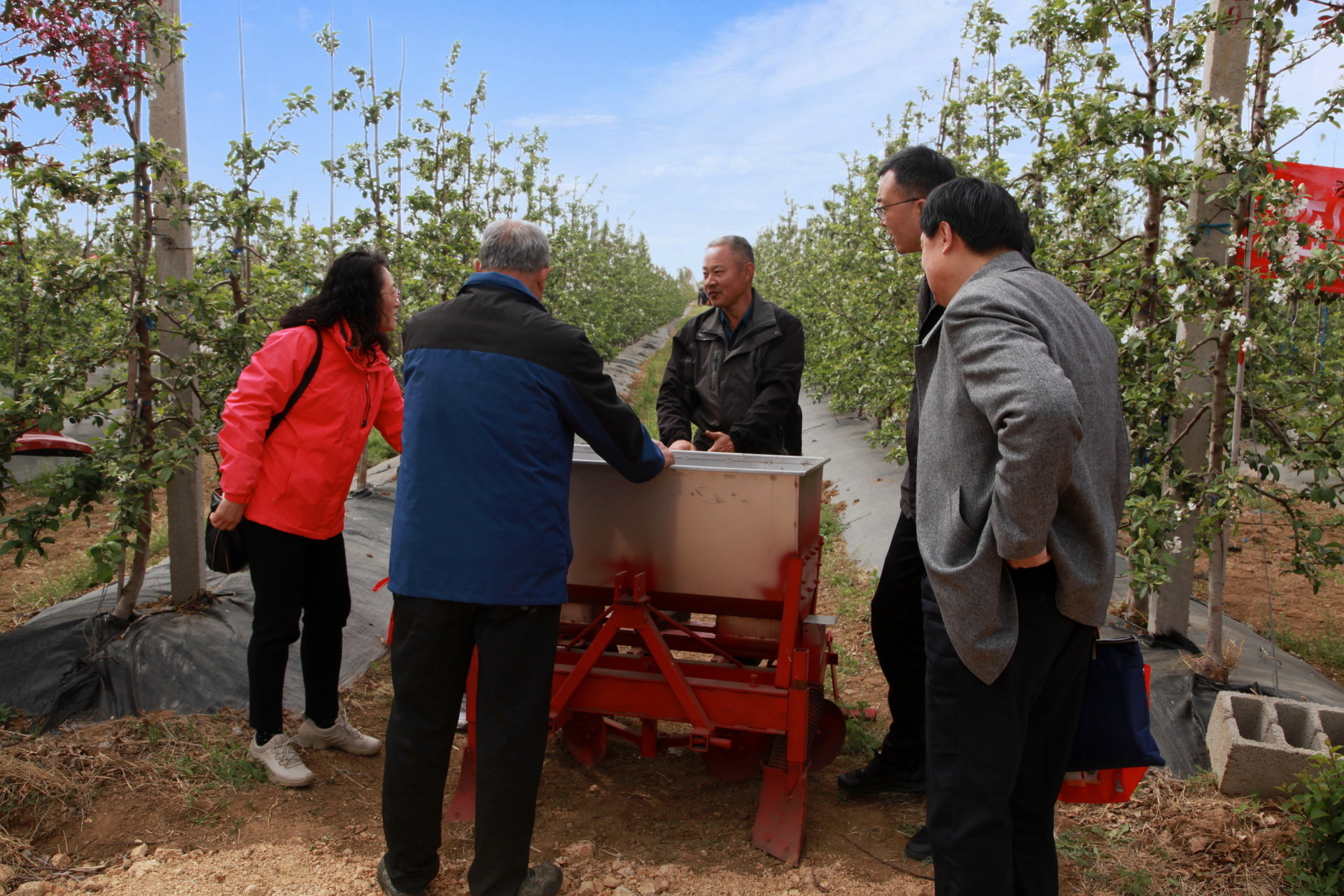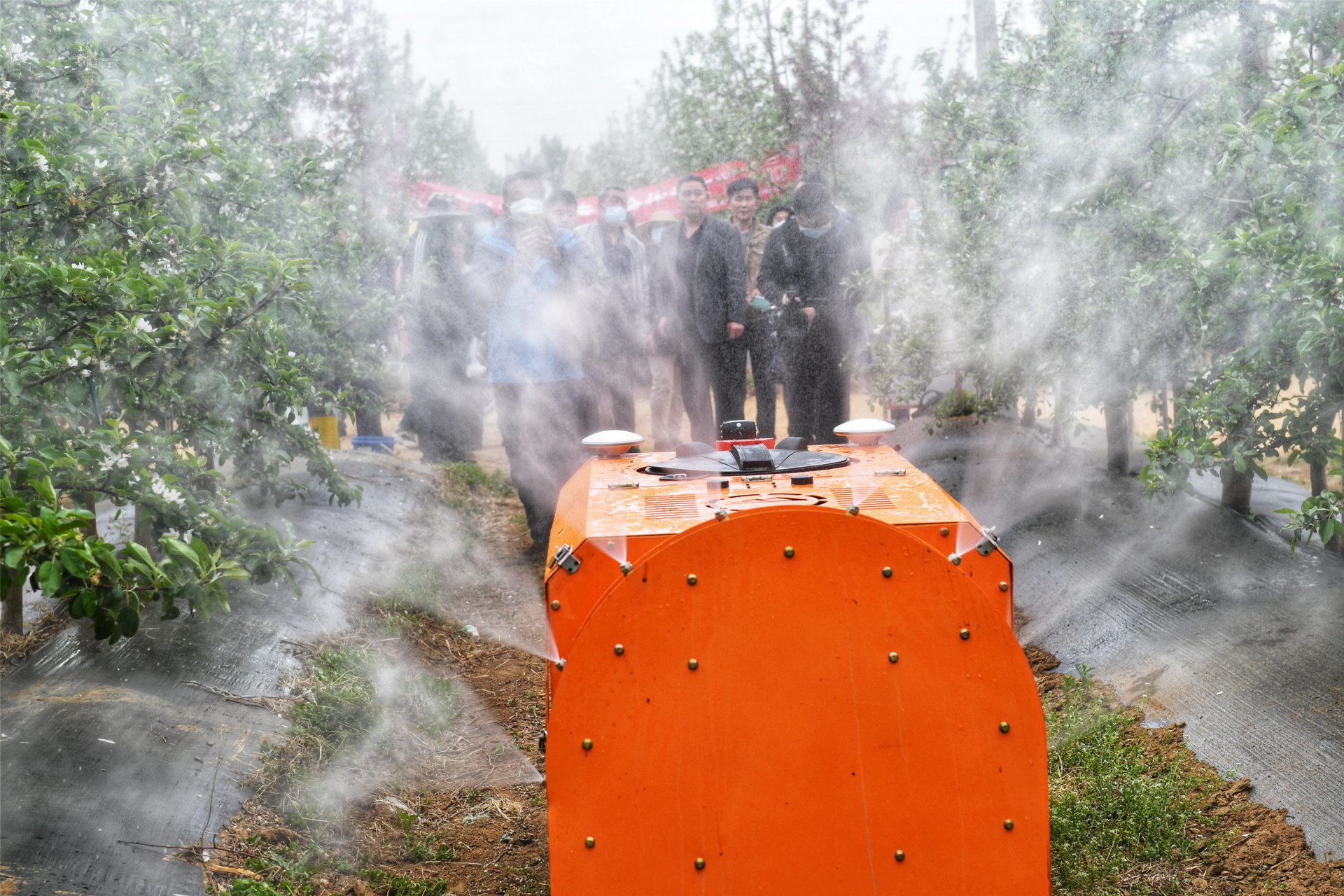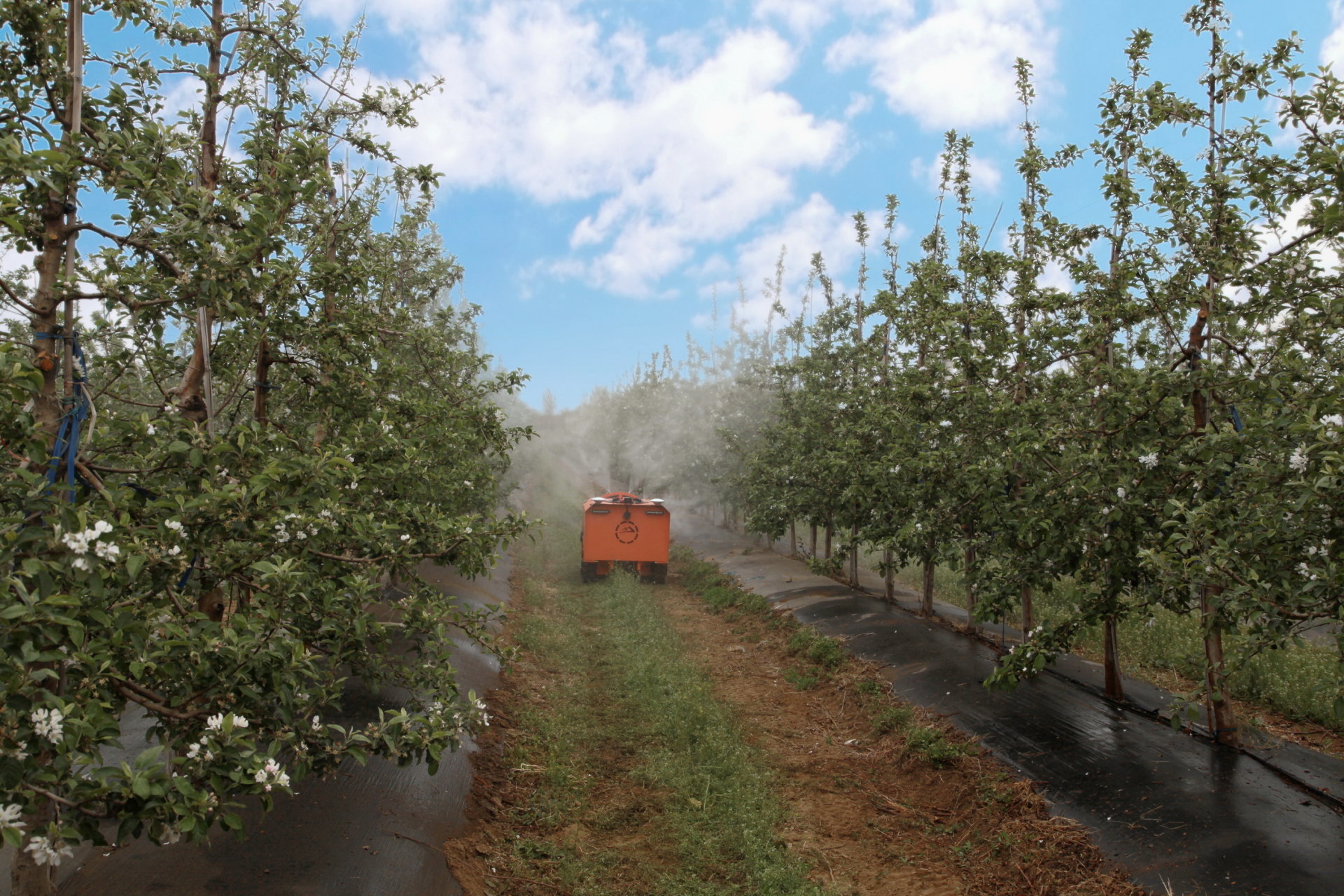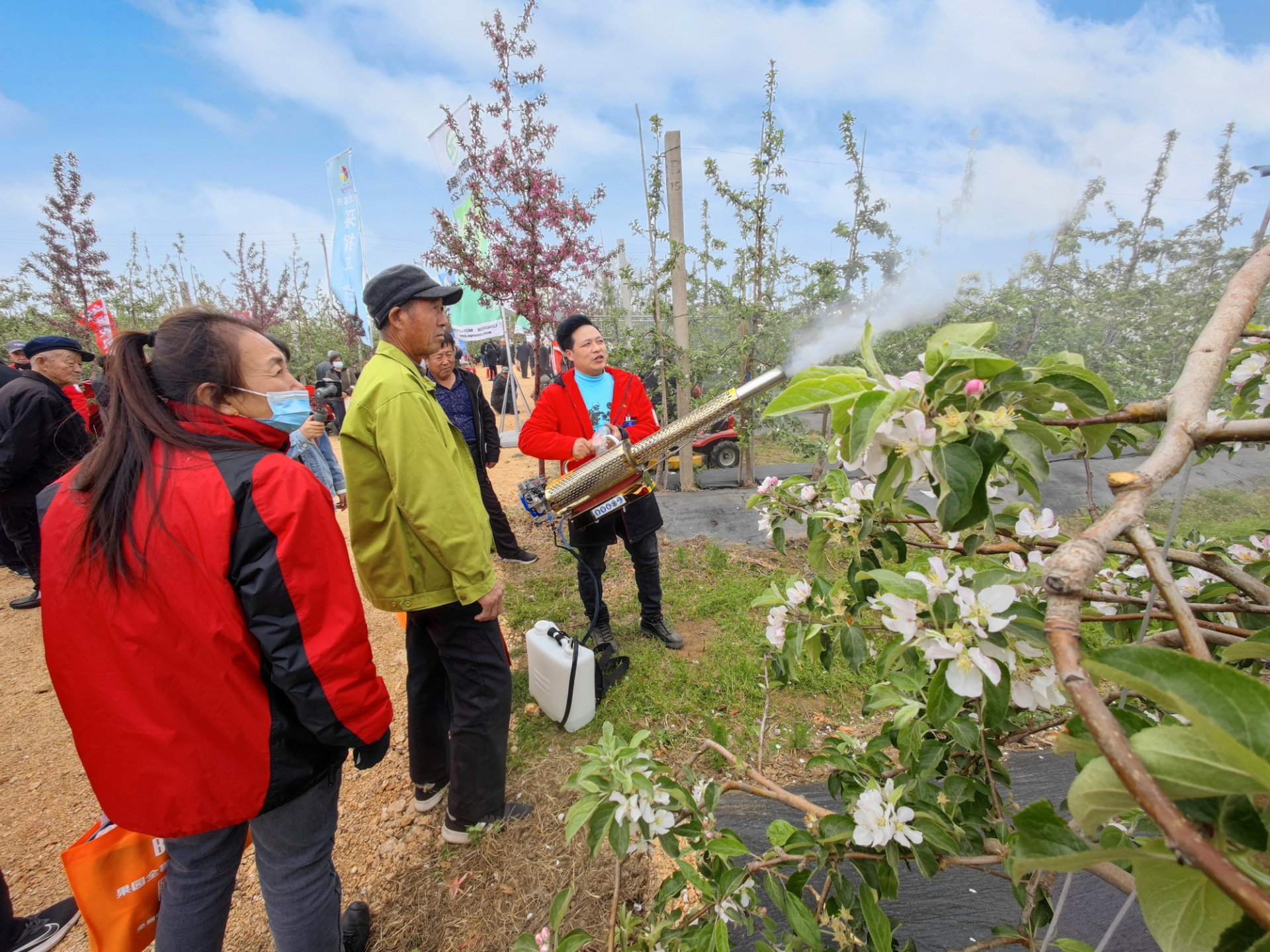 Click on the video below to watch
How does it feel to drink apple vinegar in the field?This time, everyone can feel the delicacy from the treetops to the tip of the tongue firsthand. It really feels a different taste.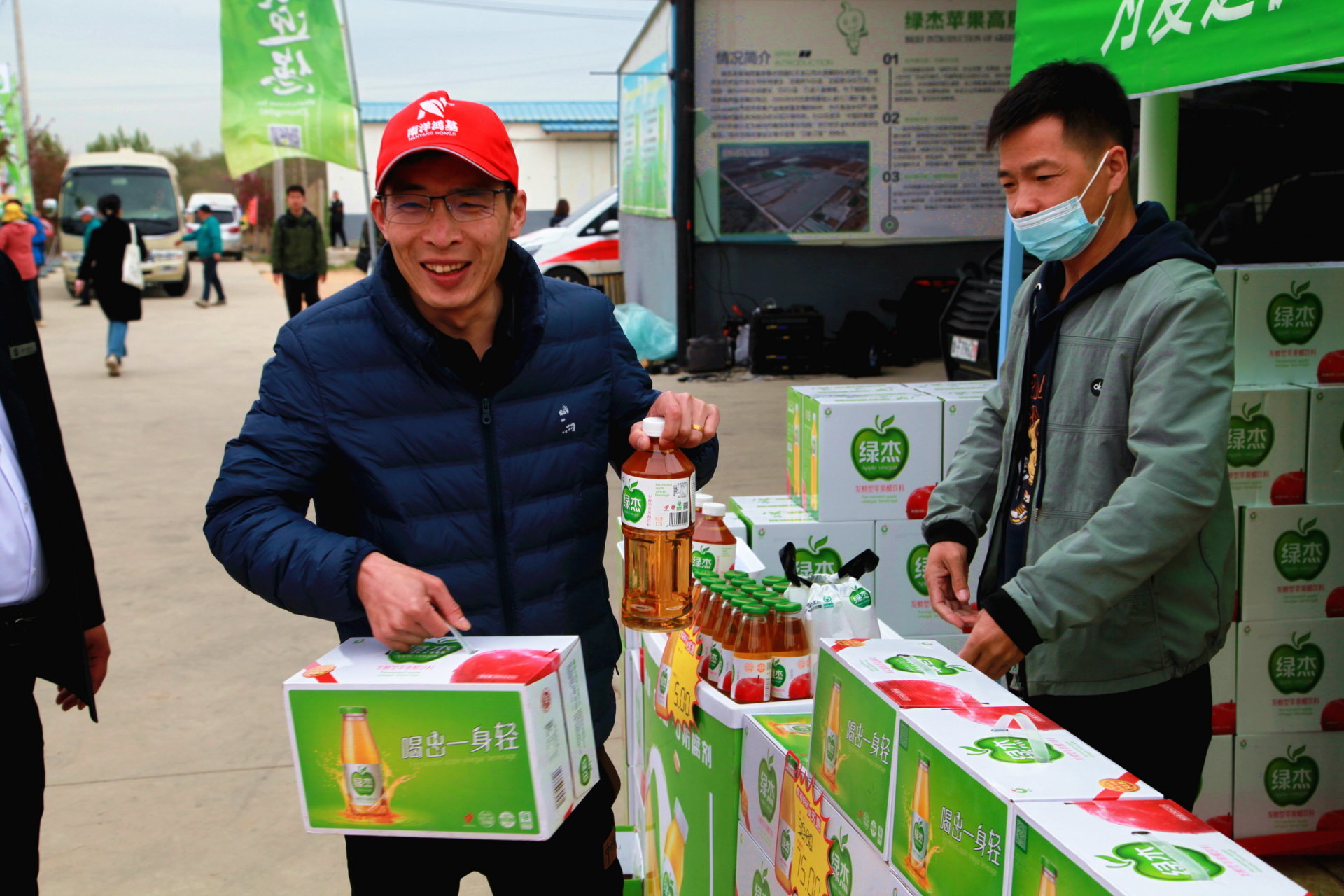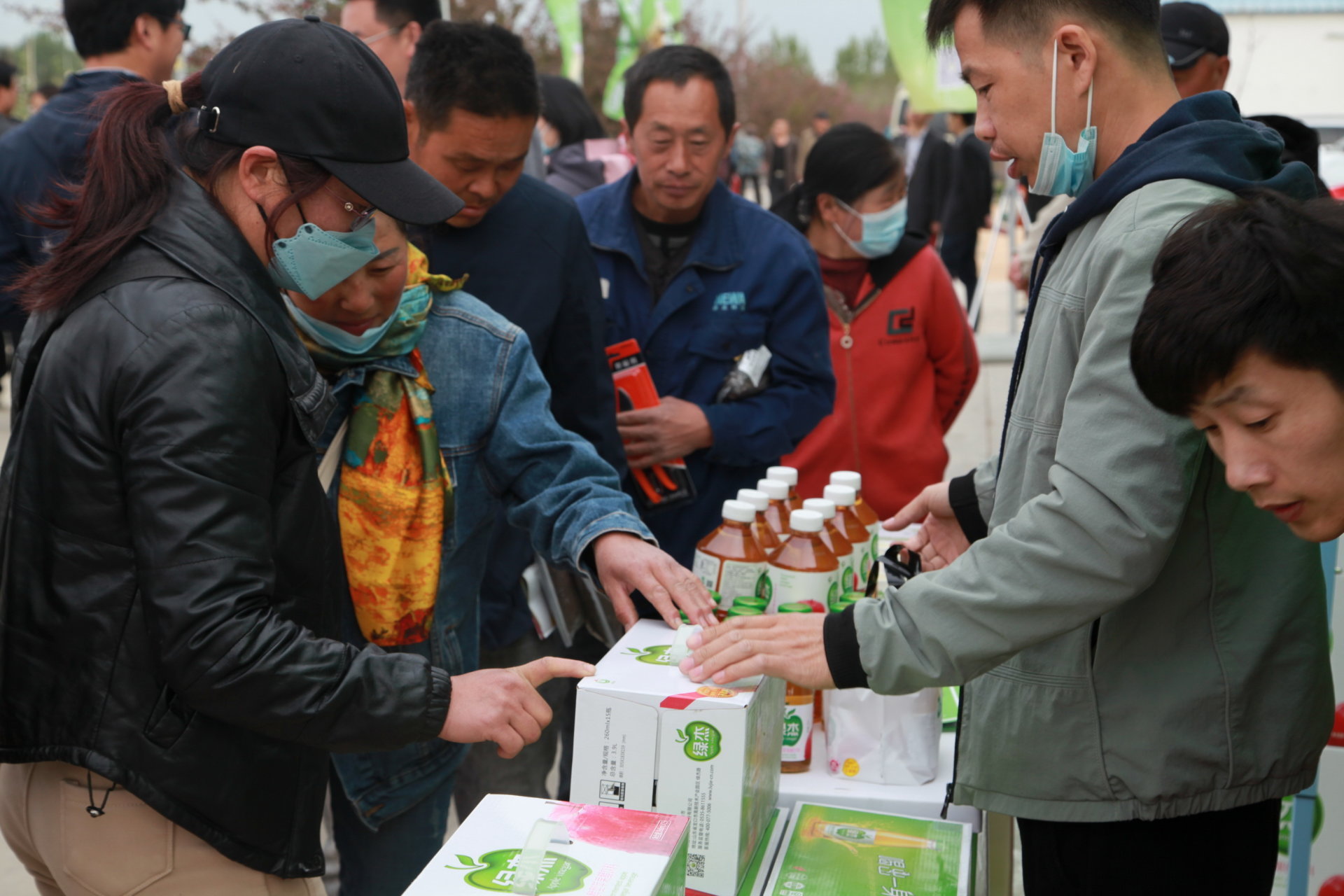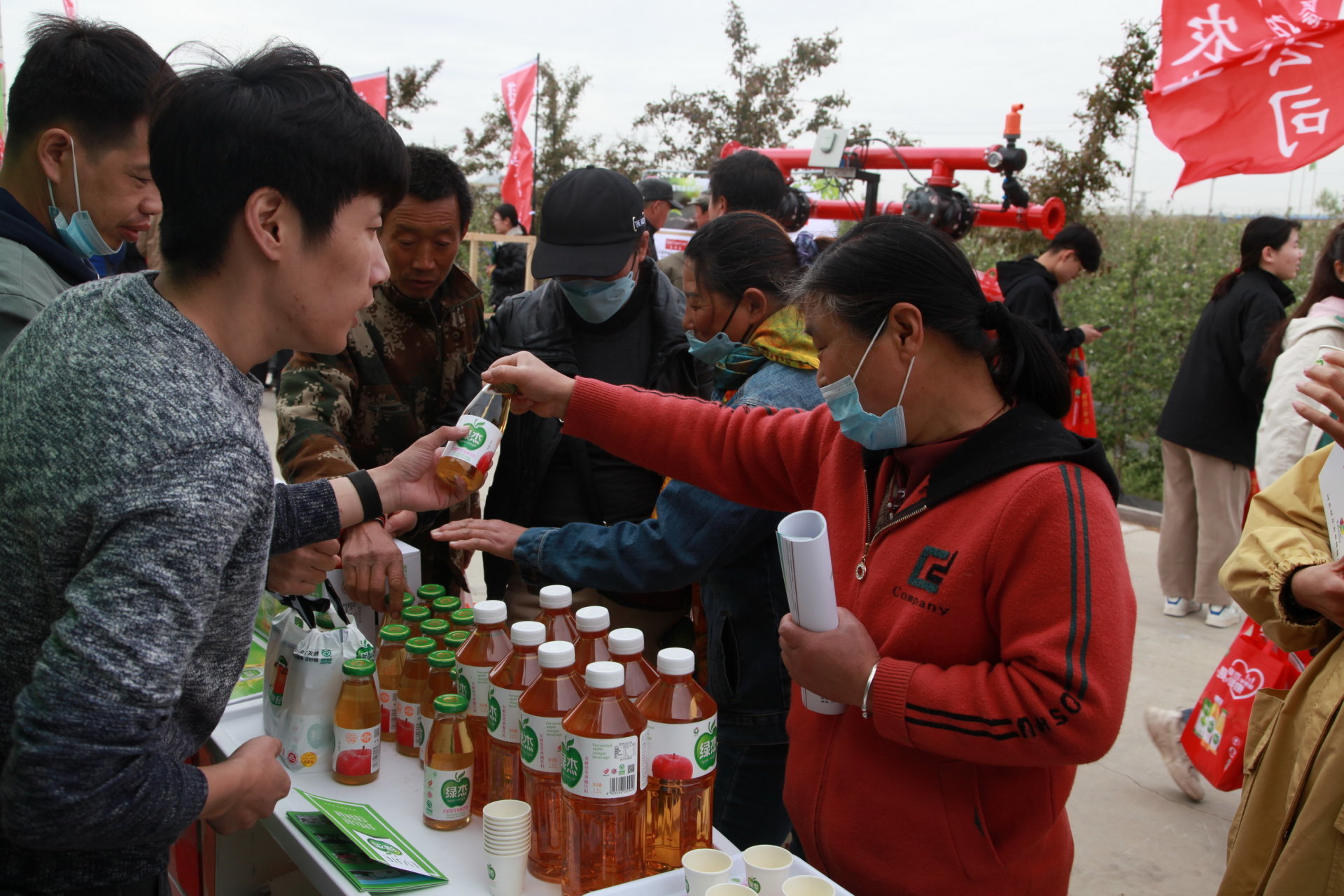 After learning about the participating machinery, the participants followed the staff to the source factory of Lvjie Shares and visited the development history of Lvjie and the fermentation and production line of Lvjie apple vinegar on the spot.The docent led the leaders and representatives of the participating companies to understand Lvjie through different dimensions such as listening, seeing, and tasting. They heard the step-by-step development of Lvjie, saw Lvjie's down-to-earth research and development, and tasted Lvjie's products sold throughout the country, which improved their understanding of apple vinegar and deepened their recognition of the Lvjie brand.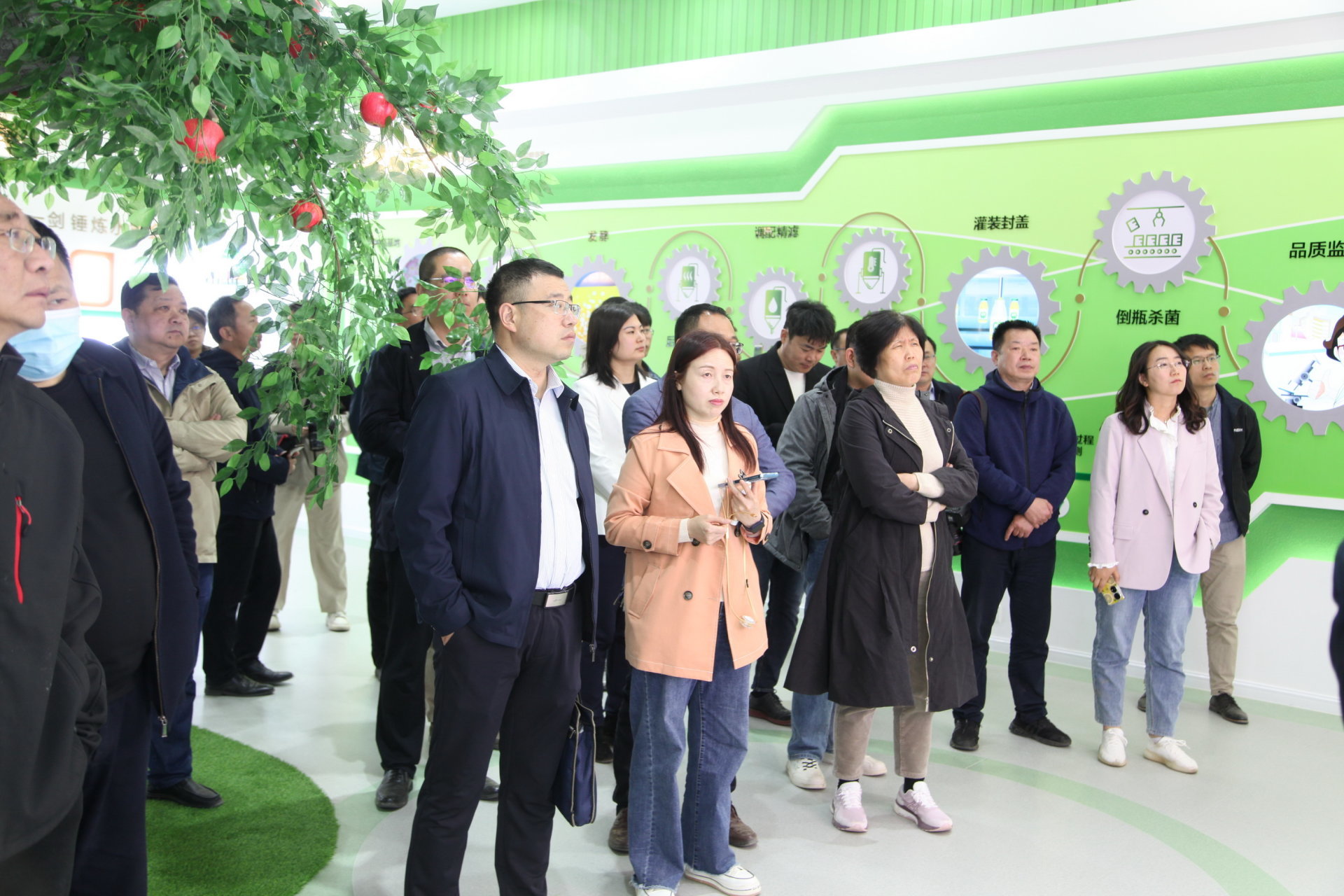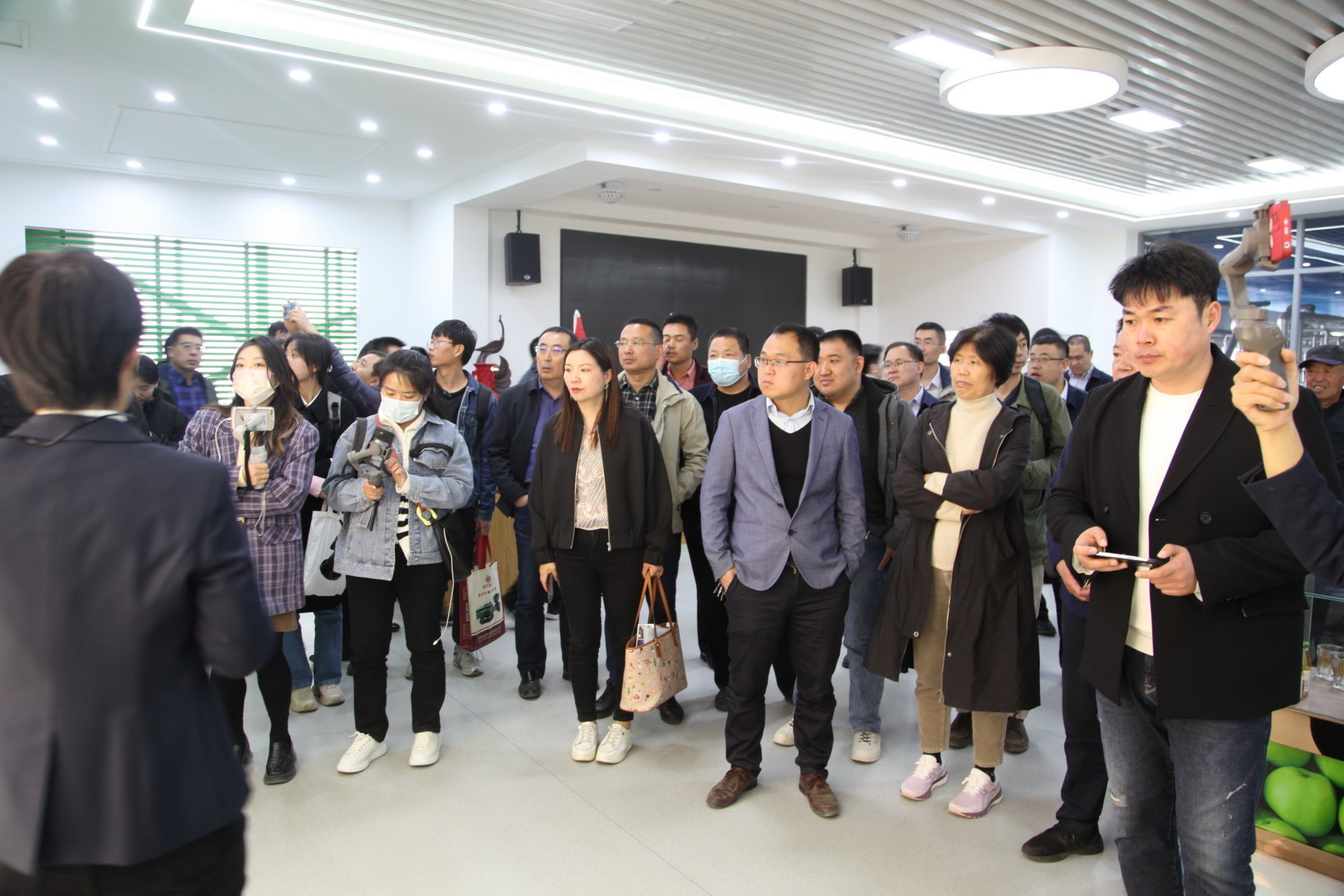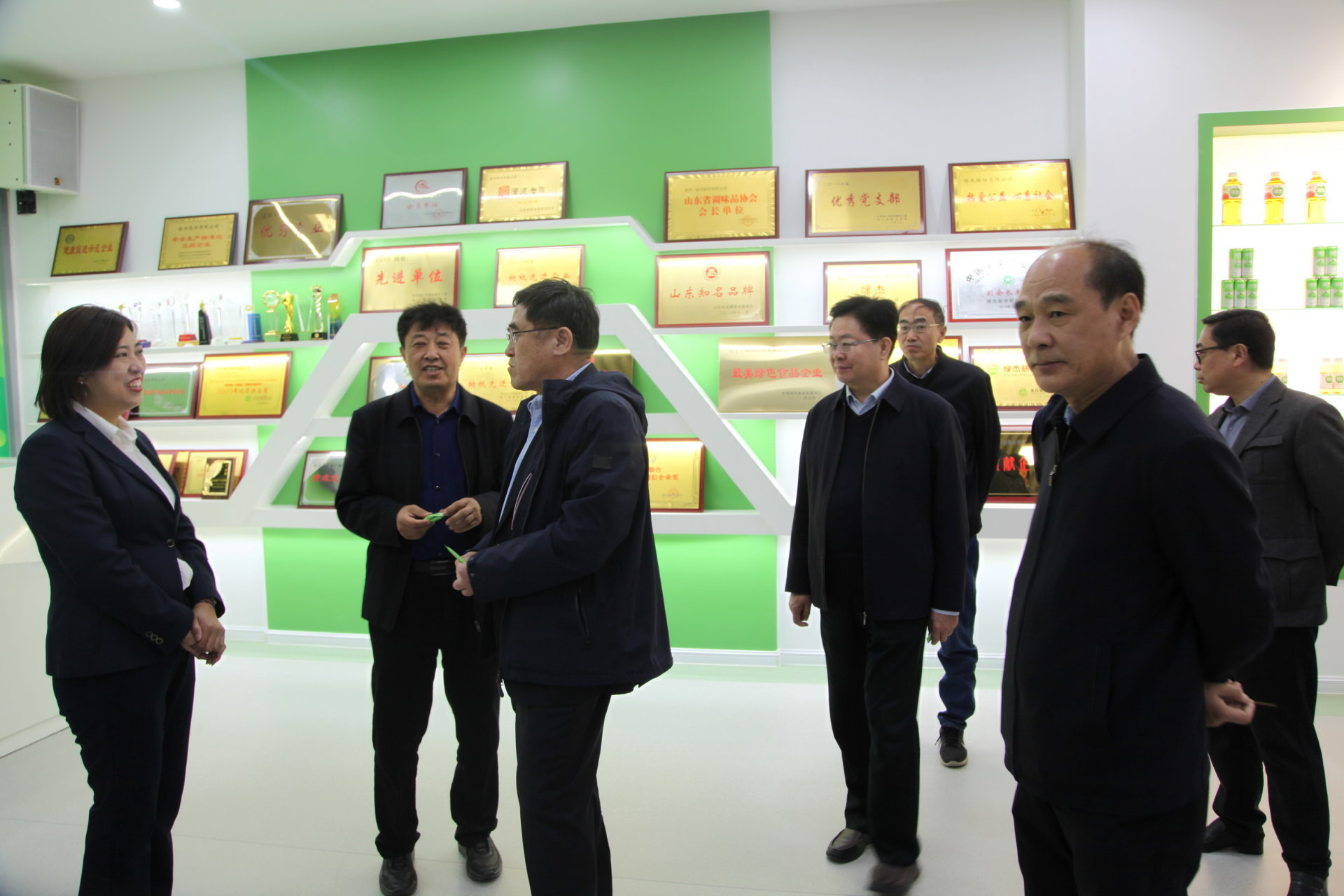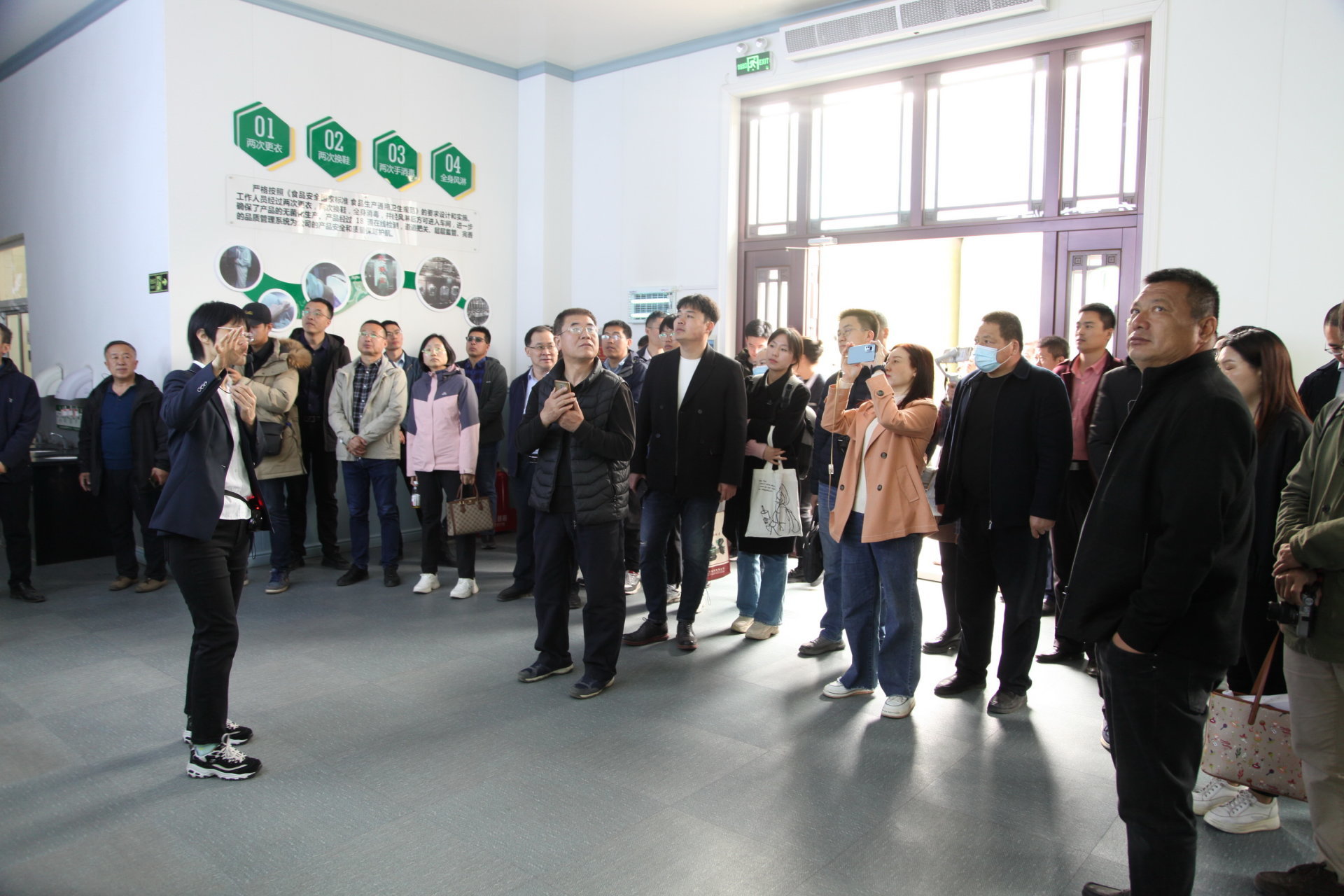 In the future, Lvjie will continue to focus on the industrial chain of brewing fruit vinegar as the core, continue to implement the development strategy of "science and technology as the guide, quality wins the market, and integrity builds the brand", and strive to explore the road of innovation and development!